What is year verified?

We know and understand your concerns as a potential used car buyer. That's why our car sellers are asked to submit certain documents for verification before the ads go up. Look out for the blue "verified" badge next to the car's year of manufacturing.
Why is this important?
Mudah.my will use the documents and info provided to verify the car details in their advertisements, making it a safe place for both buyers and sellers
How to get the year verified?

To get verified, you will need to upload the proper documents to match your ad details. Click here to find out more on how to upload these documents.
What happens if my ad is not verified?
You will not receive the "Verified" year badge.
The Year Make in your ad will not be displayed.
What happens if my ad is verified?
If the VOC documents and the ad details match, you will receive the "Verified" year badge for your ad, which gives potential buyers a sense of security through the information provided.

Example:


Web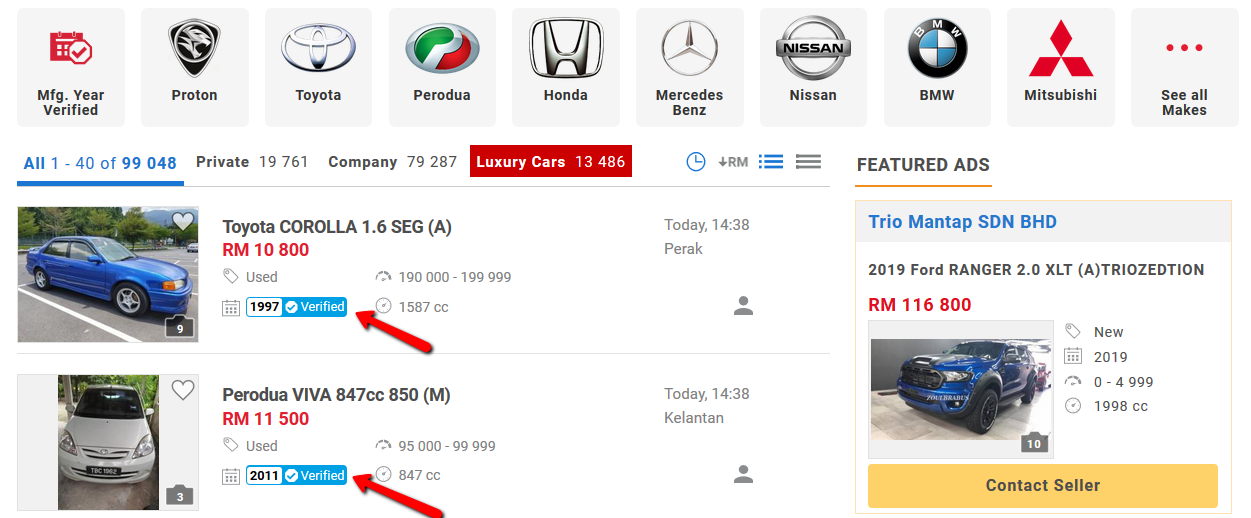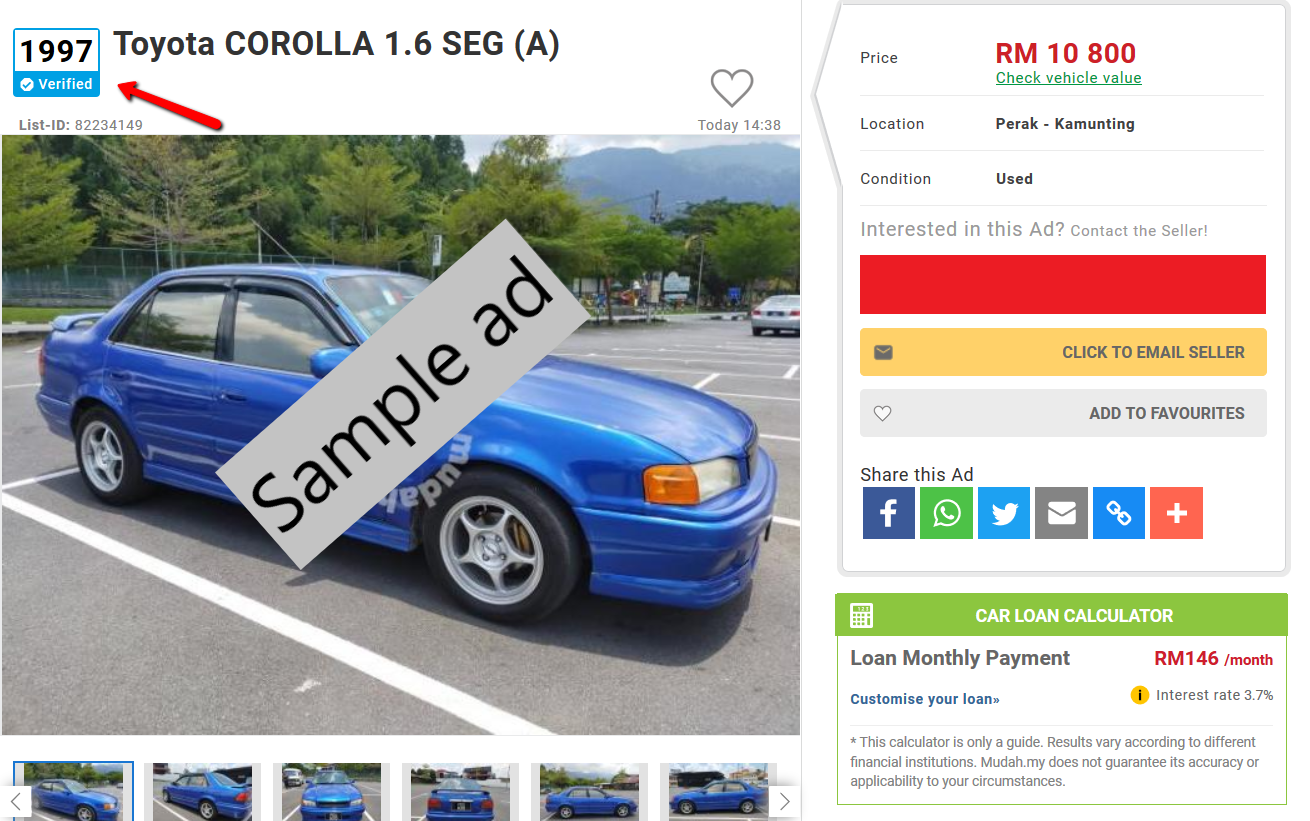 Mobile Web
Android (Listing)
Ad View (Android)

iOS (Listing)
iOS (Ad View)